James Bond 007 Impersonator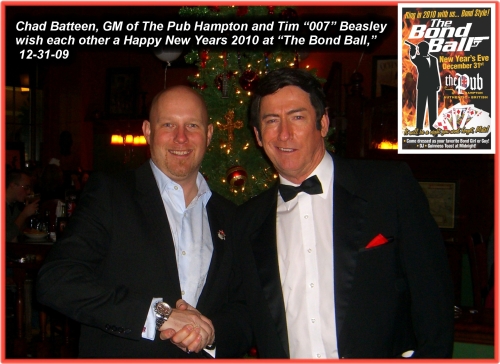 Any movie series as popular as the secret agent James Bond 007 films will have millions of fans for years and years to come. With this eternal popularity comes many grand party and casino night theme ideas featuring "JB."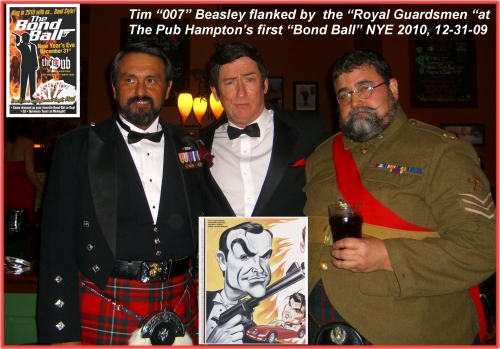 As the suave international playboy secret agent, Tim Beasley as "007" in a sharp tux, with raven hair and cool demeanor is a tall, dark and interesting personality to emcee and conduct your "Casino Royale," or "Goldfinger" parties.
Not only in looks, but the voice and actions as well. Tim as "007" has a "license to thrill" guests (especially the ladies) with some "Bond bravado." A super guest for any British themed event, or Hollywood glamour gala, too!